We offer innovative and smart management of properties, which we allocate to co-living, to guarantee maximum value to the network of owners and investors and the best life experience outside the home for the international community of young people.
Living together in a safe, welcoming and multicultural environment, while maintaining the privacy of their spaces.

For the owner
Entrust your home to Unimilano and eliminate the contractual risk.
UniMilano is a professional operator who leases your property and manages it by taking care of everything, from the renovation to the search for tenants, offering you a certain rent and removing the costs and charges of the rent. The offered formula is all-inclusive and without agency costs.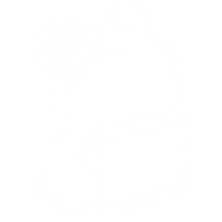 For the tenant
Choose your room and don't think about anything anymore.
All the rooms for rent are inside renovated houses, well furnished, equipped with wi-fi and many services. The offered formula includes condominium fees and has no agency costs.

For the investor
Invest in real estate for income.
UniMilano offers you solutions to buy, then rents your home and manages it, avoiding costs and burdens, and ensuring you an advantageous, reliable, constant and long-lasting return.
Via Marconi, 49 – 40122 Bologna​​
+39 02-87189301
+39 051-0930014 (fax)